Just Music Makers – Mission #2 accomplished!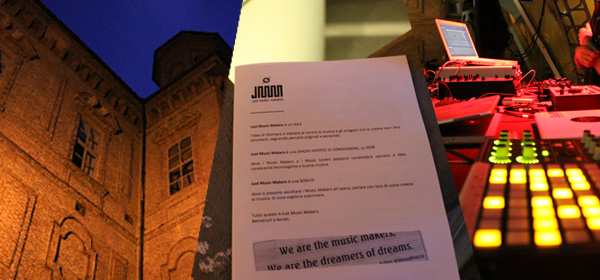 Before the review of the night, we would like to congratulate the guests of session # 1 for their recent exploits: Annie Hall has been called to perform at Sonar, and Vaghe Stelle just played at Dissonanze. Good results for them and great satisfaction for us.
///
The second episode of JMM was held on June 23rd in the wonderful area called "Cortile della Farmacia" at the Museum of Natural Sciences of Turin.
For this occasion we were honored by the presence of two British artists which fit perfectly with the JMM sonic and personal attitude: Plant43 and Jo Johnson. New generation electronic artists, they gather inspiration from the classic world of Techno and Electro stretching those blueprint with newer sonic aesthetics and deep personal sensibility. They also co-founded the Bleep43 resource, whose events hosted artists like Surgeon, Dj Pete, Dj Stingray, Derrick May, Omar S, Convextion, Legowelt and many others.
Simplicity, attention to details and deep immersion into personal and uncompromising worlds were the keys to their live set.
To complete the line up, Branda J opened the night building a tight and personal path with hiphop instrumentals and electronic rhythms from the new generations; then Marco and me (passEnger+xluve) introduced the guests with our machine-driven live set.
Here you can find some videos and pics on the night plus the recording of the three live sets, freely downloadable.
/// Plant43
Download: Plant43 Live @ JMM (right click + save as)
Emile Facey, from London, has published record on cult labels such as Ai Records, Semantica and Cultivated Electronics (Myspace | Discogs).
His live set has been appreciated for its intensity and intransigence, thanks to a cohesive and articulate musical path, built around complex electronic architectures and deep visionariety.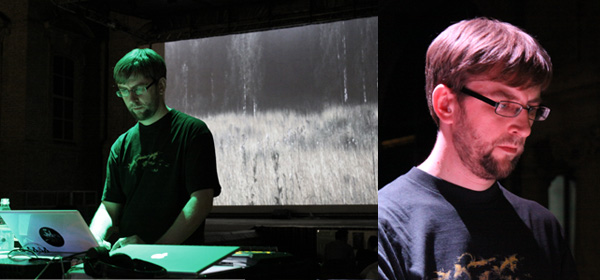 /// Jo Johnson
Download: Jo Johnson Live @ JMM (right click + save as)
Jo Johnson (Myspace), from London as well, caught the listeners with a smooth but intense live set, built around lyrical melodies and emotional urgency, without losing the focus on groove effectiveness.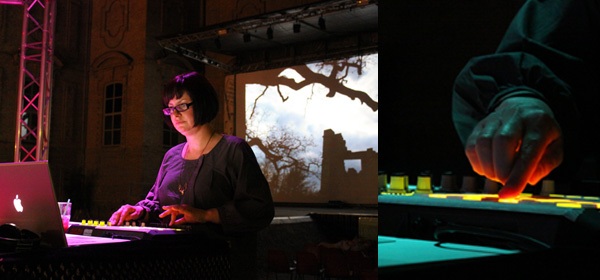 /// passEnger + xluve
Download: passEnger & xluve Live @ JMM (right click + save as)
An extract from our new live set, more hardware machines and improvisation than usual, same cross-genre pollination as usual.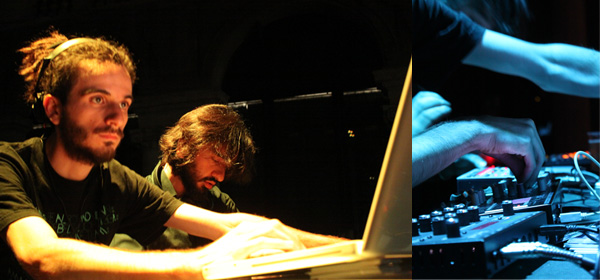 The youtube channel where to find every JMM video is here: Just Music Makers | Youtube
Thanks to all the supporters, see you next session!
/// JMM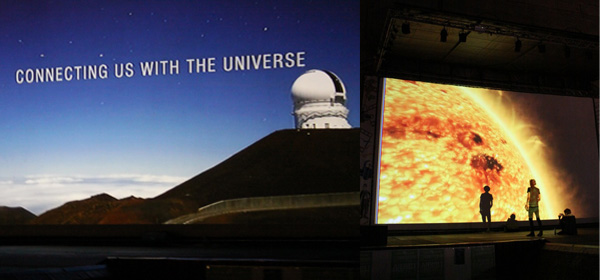 Branda J, Jo Johnson, Los Afrobulos Eletricos, passEnger, Plant43, xluve