TAG | SCSI-AV
Sometimes the unexpected happens, and what was considered lost, comes back to light again.
In a strictly do-it-yourself environment as the underground electronic scene is, it is not rare that some artists leave a quick, recognizable mark and then suddenly disappear.
If you also consider that most of those acts are usually faceless and nameless, every "return" make the event even more appealing.
This is the case of one of our favorite electro act, here at JMM.
Lost Trax made only one appearance till today, with an untitled 12″ in 2006 published by UK electro label SCSI-AV.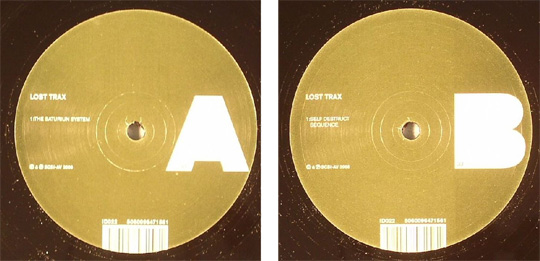 The two tracks single was a precious, inspired release, combining acidic twisted basslines with tight Detroit electro elements; its deep sense of space is still bound to Earth by a smooth melancholic mood.
– Lost Trax "volume 1″ –
Recently a new release on SCSI-AV appeared; a 2 tracks EP was released in mid March. Less acid-oriented that its predecessor, the gorgeous, appropriately called, "The Sequel" is an equally melodic, deep, driving electro/techno affair. "Birth" is moodier than the A side, more directly connected to the Drexciyan legacy that proves once again its influence.
– Lost Trax "volume 2″ –
We had an email exchange with Lost Trax to discover a little more about the project.
First of all, who or what is Lost Trax, and why have you decided to remain unknown?
Lost Tracks is a collaboration between artists who are all doing what they do best, creating emotional music, straight from the heart.
We feel Lost Tracks producers should remain unknown and let the audience focus on the music, not the face or fashion behind it.
You have a really loose approach in releasing music. Which other activities do Lost Tracks people are involved in?
Besides the Lost Tracks projects each artist is working on their individual projects, some have little to do with the 'old school' techno sound of the Lost Tracks releases.
When inspiration hits us and we feel like doing 'a Lost Track' we hook up and start producing…
Your music has a definitive hardware feeling. Tell us more about the machine you jam with, and your eventual approach to computer based composition.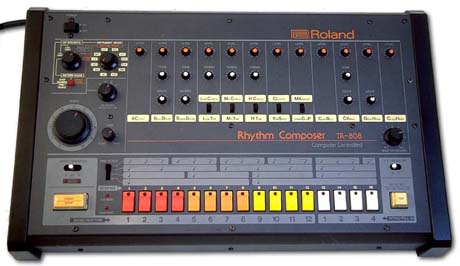 The Lost Tracks releases have been pretty much build around the Roland TR-808 drum machine and analogue synthesizers like the 303, Korg MS-20 and Mono/Poly but this is because some of the tracks are well over 10 years old. We used to have the 'all hardware' approach but mainly because the software instruments lacked quality compared to the hardware stuff.
These days the productions are a combination of hard and software based instruments. If there's an instrument we like, we use it whether it's hard or software based.
Evolution is what techno is all about and creating music has evolved using software and computers…
Our favorite machines? Of course the TR-808, it has a groove no other drum machine relates to!
"Evolution is what techno is all about and creating music has evolved using software and computers"
You told us that there are some difficulties in putting the record out in a physical form. What is your thought about doing vinyl in 2010?
There has been a massive shift in the whole of the music industry in recent years and it's very easy for labels to just exist as net labels as it's so much more financially viable. There's always been risk to manufacturing vinyl but it's much more of a risk now, that said vinyl is in no way dead! It's not really acceptable for the Lost Trax projects to not exist on vinyl although we want our music to be reached by as many people as possible and digital is a great tool for that. We see digital as a good way to experiment with releases due to the fact there is no significant cost to getting the music out there and we can releases projects that may have never seen the light of day as labels would not have taken the risk so this is a positive.
The problem with digital is that people don't realize that manufacturing vinyl is an integral part of each release. It's nice to have a record cut, it's nice to get the test pressings and it's nice to get the final product back as it's tangible. You can't hold MP3′s, there is rarely any kind of mastering, you can't read the sleeve or look at the artwork while you listen to the tracks so for us vinyl is very important and will stay very important for many years to come.
Why are you doing this music?
It keeps us off the streets!
Do you have any vision complementing your compositions?
Lost Tracks are all about life and the things we encounter while living our lives…
///
We also asked SCSI-AV's head about the future of the label.
In the near future SCSI-AV will be working with a couple of artists who have appeared on the label in the past, along with some new artists and some who are big influences. These artists are already collaborating in one way or another and will be encouraged to continue to do so, it's important that the future releases and the shape of the label will have the input from the artists.
There will be more experimentation and we will continue to release the music that we love. If we like it, we'll release it. The label is becoming more diverse, there will be less restrictions and we're excited about forthcoming releases.
Scsi has always been a label inspired by the advancement of technology, science and the world around us and this will always be the case but expect a shift in direction!
///
Lost Trax 2 is out now on SCSI-AV. Digital download is already available, vinyl version to be released soon.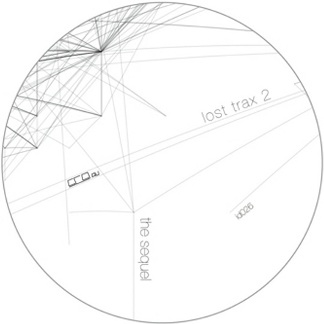 /// Links
Lost Trax on Myspace
SCSI-AV label's page